A Bit About Us

BimXperts International is an Architectural and Engineering firm based in Mexico. We specialize in services relating to design and engineering with BIM. We work with the highest standards of quality for clients worldwide; our robust virtual infrastructure allows our clients to collaborate in real-time regardless of their location.
A pioneer with BIM and Revit who has been using this technology since 2008 and first stated doing virtual collaboration with Revit Server in 2012 founded Bimxperts that year, modeling a large industrial plant for Beiersdorf in Central Mexico. Since then our firm has been actively involved in large industrial projects in North and Latin America.
Revit is not synonymous of BIM; however, it is one of the most popular design authoring software available to the market at the time. Our team is highly proficient with Revit, AutoCAD, AutoCAD Civil 3D, Navisworks, Robot Structural Analysis, and CypeCAD.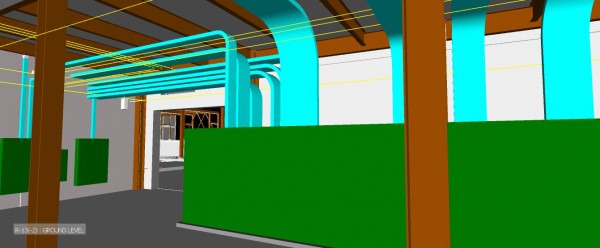 Our project managers are highly experienced architects or engineers, each with at least 5 years of experience and specialized project management training. Project Management is a fundamental part of our services; all projects undergo our PM process. First, we create a project charter; this document outlines the general aspects of the project, establishing a clear line of work between all stakeholders. Second, we draft a Work Breakdown Structure (WBS); this document outlines a list of deliverables and a clear scope of work. Third, using the XPM (eXpert Project Management Hub) we create a timeline of deliverables and map out our critical route. Fourth, we follow up on the project and keep track of the Earned Value (EV) through the XPM.
Our experience and expertise has grown significantly over the past years, making BimXperts a smart option when picking a partner in design and engineering. Our brand has gained recognition from some of the most important general contractors and investors around the world. Our solutions produce savings in time and money, reflected on the Return on Investment (ROI).
BIM Modeling
With Bimxperts you gain a strong design, engineering, and BIM savvy workforce, as well as a strategic partner. We built our business on trust and mutual respect as well as a process that ensures the successful completion of all project requirements on time. With Bimxperts you gain a partner that will ensure direct contact and open lines of communication at all times.
Bimxperts has identified the following critical strategies for running a successful design and BIM project on time and within budget:
– Elaboration of the project charter, WBS, project timeline, risk assessment, and stakeholder responsibilities matrix from the start.
– Determination of the BIM/Design Execution Plan and strategies to implement.
– Establishment of lines of communication to implement (type and frequency).
– Determination of project milestones and tasks, as well as direct assignment of responsible stakeholders for each.
– Follow up on the XPM (per milestone and per task).
– Create markups per design round.
– Daily progress reports on the XPM.
– Weekly stakeholder meetings.
– Open lines of communication.
These benefits are included in our services at no additional cost, offering a significant advantage over other Architectural or Engineering firms. In addition, the eXpert Project Management Hub is a subscription based software that is included for our clients. The XPM is a robust web based application for documenting the Project Management process, keeping all stakeholders up to date on progress, assigning tasks, and centralizing project information.
Mission Statement
Optimize and implement processes that provide integral solutions using modern technology, minimizing the impact of time and cost of construction with differentiated and personalized services that adapt to every project.
Our Vision
Be the company that is constantly evolving, creating innovation in the construction industry.
Our Philosophy
Investigate, develop, and implement leading technology and cultural ideologies in all of our services and processes, maintaining a high level of quality, ethics, and honesty in our daily activities.